Dedicated Servers
Power and Performance backed by Unparallel Support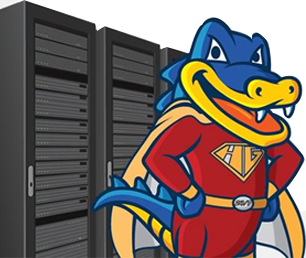 Performance that you Need

Reliability that you Expect
Choose A Plan!
Radical Power, On Demand

Pre-configured hardware specs

Openstack image storage

Pre-loaded servers, ready to go
Stunning Performance, for all!

A large company

Building custom applications

High traffic website
Unparallel features

Scalable Storage options

Add Storage instantly via SAN

Purchase between 50GB to 500GB of additional space at a time.
Top of the line Network

Fully Redundant Network

Multiple Layers of Network Security

Multiple Bandwidth Providers

State of the Art Data Center


Truly Futuristic

Blade servers- Low on cost and power. High on Performance.

Dual HDDS in RAID1 (7200 rpm SATA), DDR3 RAM.

Xeon Dual Core and Quad Core Processors with HyperThreading, CentOS 6.5

Primary IP + 2 free IP's with each server, 1GBPS Network Ports

cPanel, WHMCS available as Add-ons, Full Root level access
Get Started
Our industry-leading experts are here to assist 24/7/365, every step of the way.
Connect with us Anytime at 1800-209-8833